Our vision is to make a tangible difference by equipping people with the data, tools and knowledge they need to make evidence-based decisions and achieving their goals.

Our mission is to support organisations in maximising their impact and managing complex programmes with our expertise in monitoring, evaluation, digitalisation and IT solutions.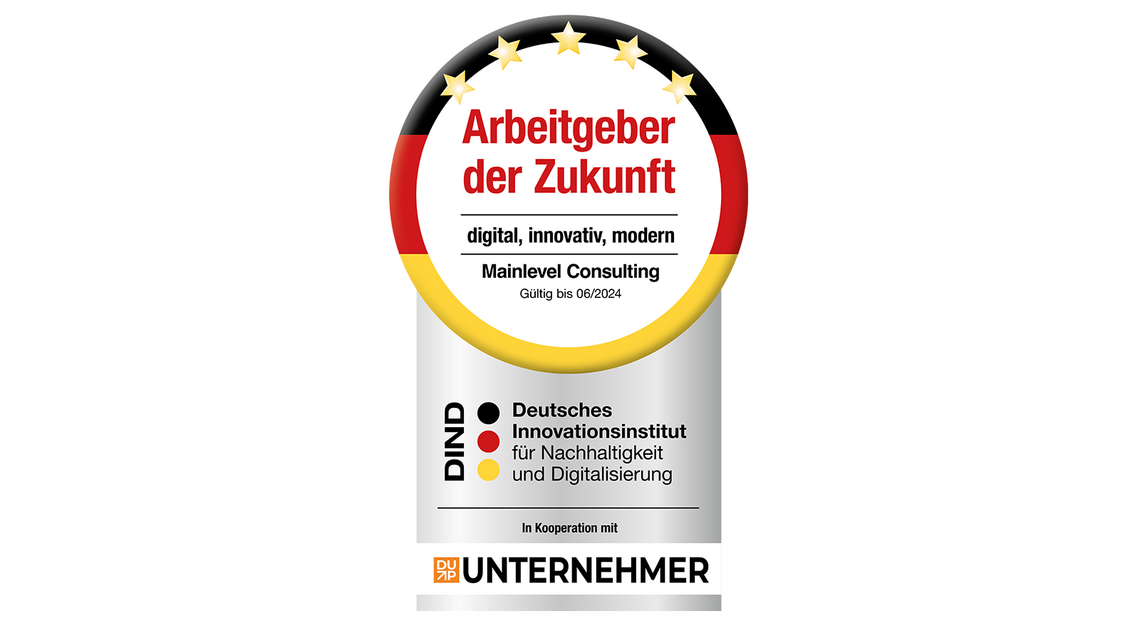 Employer of the future
Mainlevel has been recognised as an "Employer of the future" by the German Institute for Sustainability and Digitalization, for ensuring that sustainability, digital innovation, and employee well-being are always at the forefront of our values.
We are delighted and very proud of this award, which confirms our commitment to maintain an innovative and employee-friendly company environment.