Powerful data management made easy
Mainlevel CONNECT offers you powerful data management features that are flexible and adaptable to your needs. This all-in-one data suite enables you to collect, analyse and report data for effective evidence-based project steering, learning and reporting.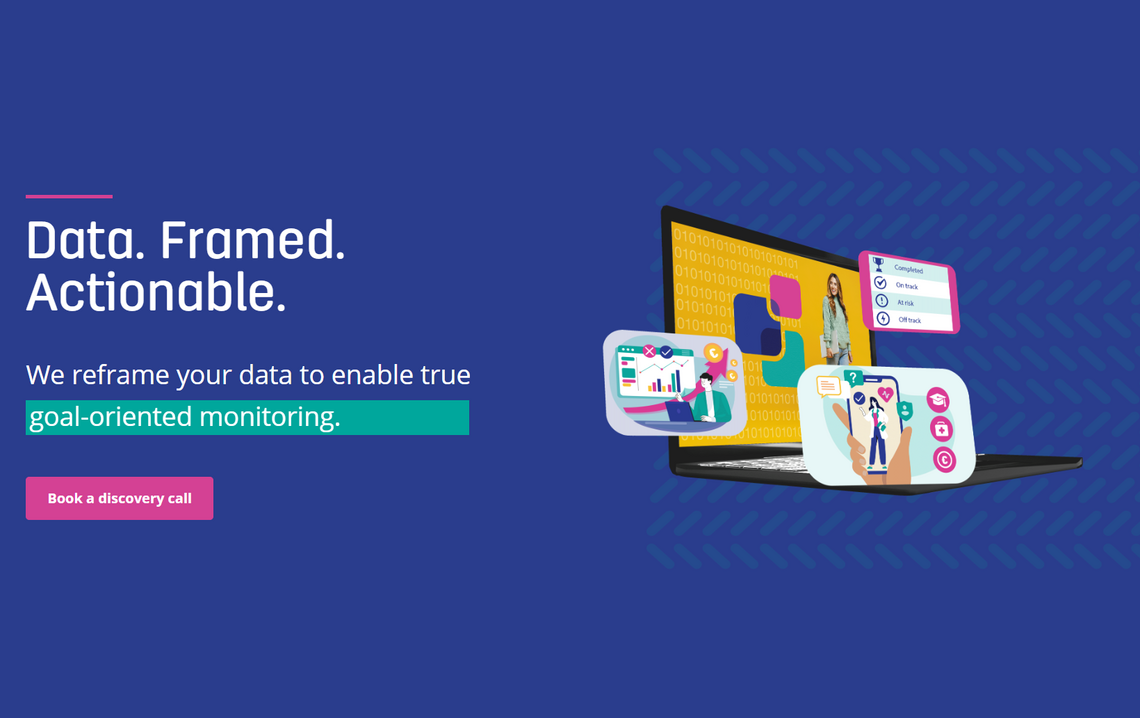 Mainlevel CONNECT-> Reframe Data
Since 2016, Mainlevel has developed many customised digital M&E and data management systems for projects with different requirements. Our initial idea of an M&E Toolkit turned into the powerful management information system Mainlevel CONNECT.
Reframe Data is the next evolutionary step of our journey: a modern tech start-up with a passion for building software products, that provide truly actionable insights for organisations and projects in the non-profit and public sectors across the globe. Secure. Reliable. Affordable.

Holistic data management system with advanced features
We believe that data management should be flexible and easy – whether you do it in a small team or for a complex project across several countries.
This means that you shouldn't have to adapt to a data management system, but that the system should reflect how data flows in your organisation or project.
With Mainlevel CONNECT you can streamline data from different sources and use our powerful features to turn data into meaningful information.

Mainlevel CONNECT in 150 seconds
Do you remember the times when data from different sources was difficult to handle and stored in different systems? Or when all the requests for reports were difficult to manage because the data beyond your standard KPIs wasn't at hand?
Watch this video to see how Mainlevel CONNECT offers you powerful features to collect, analyse and report your data more effectively.
Mainlevel Connect in Action
Mainlevel CONNECT serves projects and organisations across the globe with their data management needs. Browse the use cases below and find out how it might help you collect, analyse and report your data more effectively.