Developmental evaluation of cooperation and leadership principles within GIZ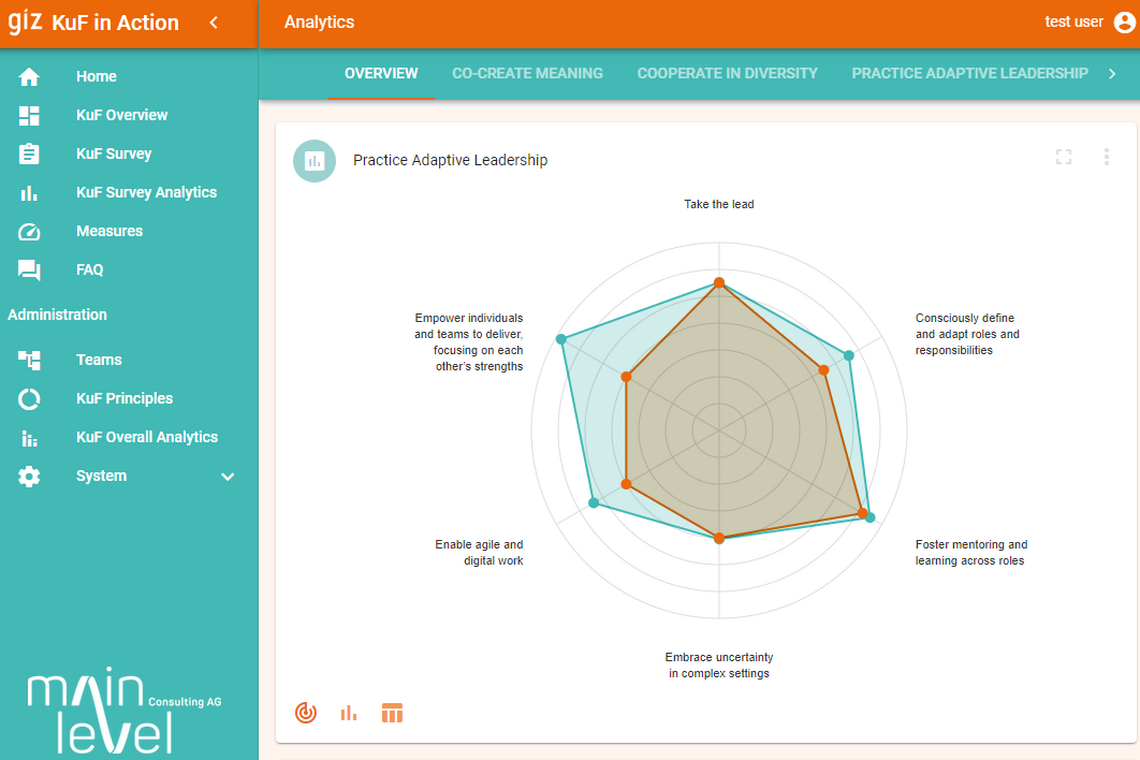 Challenge
In order to promote its adaptiveness to change in the increasingly complex and dynamic world of international cooperation, GIZ is developing and testing new and more flexible forms of leadership and cooperation. In a company-wide process, four principles were formulated to guide cooperation and leadership (KuF) in GIZ in the future: (1) Co-create meaning, (2) Cooperate in diversity, (3) Practice adaptive leadership and (4) Experiment and innovate.
Mainlevel is conducting a corporate strategic evaluation that focuses on continuous learning, usability and adaptive management of the KuF process. This is aimed at supporting the KuF core team in the impact-oriented design of the KuF process with continuous data collection, analysis and feedback.
In line with the concept of a developmental evaluation, Mainlevel conducts the process as a co-creation of an evaluation team consisting of GIZ evaluation unit staff members, external evaluators and actors of KuF.

Mainlevel's Contribution
Implementation of robust surveys to understand behaviour changes in GIZ organisational units towards culture and leadership principles
Development of contextualized IT-solution to implement surveys across units
Developmental evaluation and discussion of keys findings/measures based on evidence received
Client:
GIZ