Education information system for vocational qualification of Afghan refugees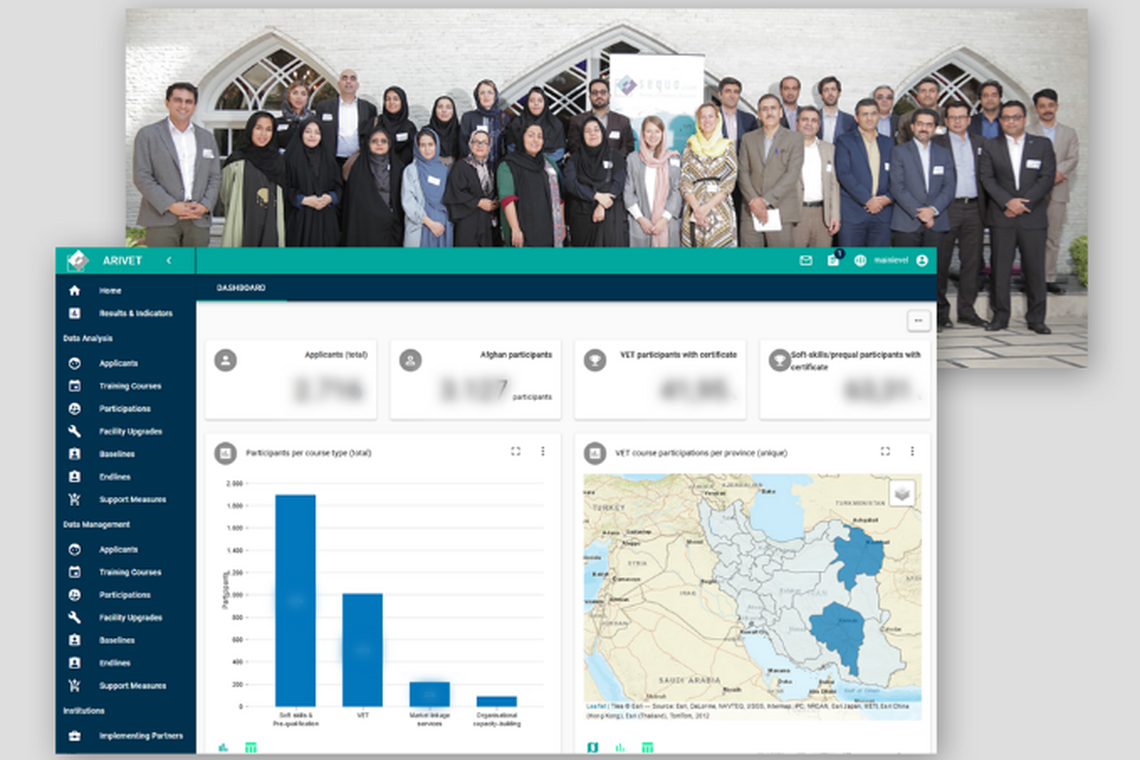 An estimated 3 million Afghan refugees are living in Iran. The majority of them fled from armed conflicts or lost their means of existence through diverse acts of war. The vocational training and education project for Afghan refugees living in Iran (ARIVET) targets Afghan refugees in Iran with the aim of improving their employability and securing their livelihoods. With the skills provided by the project, the Afghan refugees shall, when the time comes, access job opportunities in their home country in order to return to Afghanistan voluntarily.
To keep track of its progress, the ARIVET project uses an education information system that enables it to monitor its training courses, participation of Afghan refugees, as well as survey results to assess the effectiveness of the courses.
Mainlevel's Contribution
Analysis of data processes and structures based on project ARIVET's results matrix as well as its information requirements for project steering
Developing a concept for digital monitoring including a detailed assessment of the required data types and data sources
Implementing an education information system that is based on Mainlevel CONNECT with the following benefits for the ARIVET project:

Participants and their participation in training courses can be efficiently managed and analysed due to flexible data structures
Results from participant surveys can be analysed on dashboards with customised charts
Data from external sources can be imported into the system via user-friendly Excel imports
Flexible user rights give users access to the information they need without compromising data security
Maintenance and follow-on support. For example, with adjustments to the dashboards and data collection templates
Video